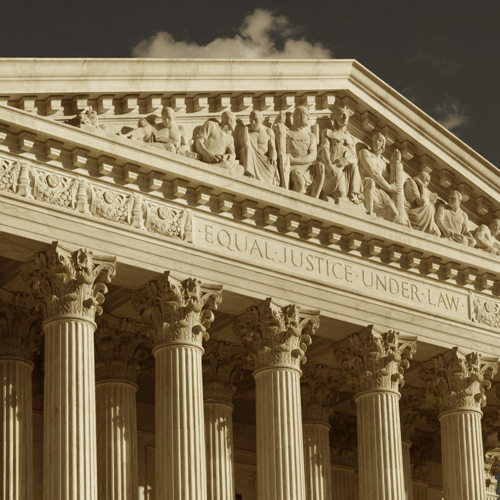 In the Center for Constitutional Jurisprudence's inaugural tele-town hall, Dr. John C. Eastman, Founding Director of the Center, is joined by three of his colleagues to discuss several cases currently before the U.S. Supreme Court.  
Former Assistant US Attorney Andrew McCarthy joins Dr. Eastman to discuss Heien v. North Carolina and the limits of our Constitution's prohibition on unreasonable search and seizure. 
Professor Anthony Caso and Dr. Eastman then consider Integrity Staffing Solutions v. Busk and the government's interference in determining employee compensation.  
Finally, 
Jordan Lorence, S
enior Counsel with the Alliance Defending Freedom, joins to discuss 
Holt v. Hobbs
. While this case offers a different angle on religious liberties, it addresses themes similar to those in
Hobby Lobby v. Sebelius
.